Hear from global experts on the future agenda for AML/CTF compliance.
The dissemination of 2,100 highly sensitive files from the US financial intelligence unit (FIU) has rattled the foundations of the global anti-money laundering regime. Trust, discretion and confidentiality sit at the heart of the relationship between reporting entities and their AML/CFT agencies.
In the wake of the FinCEN leaks, some penetrating questions are being asked about the future of financial intelligence
Can FIUs ensure the confidentiality of suspicious activity report (SARs) and other transaction reports?
Can we improve the effectiveness of the financial crime compliance regime, to better align reporting with law enforcement priorities?
Has the SAR reporting regime acted as a "safe harbour" or "free pass" to allow major financial centres to facilitate financial crime?
Is it time to reconsider the compliance-driven AML/CFT model?
Hear some of the leading thinkers in the global AML/CTF sector share their views on these challenging issues. 
Register to watch this webinar on demand now!
Looking ahead, can the public and private sector "fintel" partners emerge stronger, more focused, more effective and better aligned as a result of these challenging events?
Join us in this vital discussion for the AML/CTF community!
Our Speakers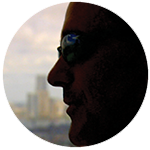 Robert Mazur
President, KYC Solutions Inc
Robert Mazur provides elite speaking, consulting and expert witness services in the fields of money laundering and anti-money laundering compliance. He has earned global acclaim as one of the world's leading experts on the financial escapades of the underworld.
He spent five years as a deep undercover agent, where he was taught sophisticated money laundering techniques by corrupt bankers, attorneys, financial service providers and businessmen. Many of these techniques continue to be used in facets of the financial sector today.
Author of The New York Times Best Seller book 'The Infiltrator', his true-life story of the undercover operation that led to over 100 prosecutions, Robert Mazur is also the inspiration behind the internationally released major motion picture 'The Infiltrator', starring Bryan Cranston and Diane Krueger. Robert Mazur can arm your institution with knowledge, the best weapon there is in the fight against organized criminal conduct.
Mr. Mazur is a contributor to money laundering related programming that has aired on PBS, ABC, CNN, Univision, BBC and hundreds of other TV and radio networks. He is widely published. His articles have appeared in many journals and media outlets, including the NY Times. He is certified in both U.S. and Canadian courts as an expert in money laundering. More information concerning Mr. Mazur can be found at www.RobertMazur.com.
Michael J. Messier
Private Consultant & Senior Advisor, Financial Crimes and Compliance
Mr. Messier has vast experience in the AML/CTF space, obtained through domestic and international leadership roles as a former US Drug Enforcement Administration Supervisory Special Agent and a Bank of America Managing Director of Compliance. He provides consulting services as a subject matter expert to a global network of clients with focus in the areas of training, financial investigations, anti-corruption, anti-money laundering (AML), counter financing of terrorism (CFT), assessing due diligence and risk management.
Mr. Messier has also participated in financial inclusion projects by way of assessing AML compliance programs of financial institutions in developing countries responsible for distributing micro-financing loans to local businesses. He is a recipient of the 2017 Volunteers for Economic Growth Association (VEGA) Award for his work in the Middle East and Africa concerning AML and CFT.
Mr. Messier recently participated in the 2019 Trade Base Money Laundering Conference in Karachi, Pakistan hosted by Asian Development Bank and the State Bank of Pakistan, where he served as a panelist on FATF issues and compliance and financial crime topics. In October 2020, Mr Messier attended the Harvard Kennedy School and successfully completed the program "Strategic Management of Regulatory & Enforcement Agencies".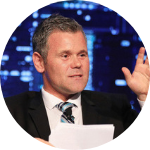 Nathan Lynch
Asia-Pacific Manager, Regulatory Intelligence, Thomson Reuters
Nathan Lynch is an experienced writer, public speaker, manager and technology enthusiast in the field of financial regulation and risk management. At Thomson Reuters, Nathan leads a team of experts who provide breaking news, deep analysis and practical guidance to risk practitioners in the global financial services sector.
Nathan manages Thomson Reuters' award-winning Regulatory Intelligence team across the Asia-Pacific region, tracking developments in financial services law, regulation, financial crime and risk management.
Nathan has been involved in building innovative, tech-based businesses in the financial services "regtech" sector — including Complinet Australia and the Thomson Reuters Risk business.
Recent articles by Nathan include: FinCEN leaks mark inflection point for international AML regime, says former DEA agent