Searching for answers?
With regular policy changes to be implemented against the uncertain backdrop of COVID-19, who do you turn to for practical guidance you can trust?
Our Live Tax Q&A Forum will be a session dedicated to answering the profession's most pressing questions and an opportunity to put your questions to Australia's leading tax and superannuation experts.
With the JobKeeper Review and economic and fiscal update set for 23 July and the Budget on 6 October, there is plenty of change ahead.
So the floor is yours! Submit your questions now or send them live on the day to our tax and super experts.

Register now for our Live Tax Q&A Forum! featuring our expert panel:
Guest Presenter Tony Greco, General Manager Technical Policy, Institute of Public Accountants
Guest Presenter Robyn Jacobson, Senior Advocate, The Tax Institute
Guest Presenter Tony Negline, Superannuation Leader, Chartered Accountants ANZ
Moderator Nathan Lynch, Asia-Pacific Manager, Regulatory Intelligence, Thomson Reuters
Submit your questions on any issues affecting your practice
JobKeeper
JobSeeker
Early release of super
Cash flow boost
SMSF issues
Mental and financial health for practices
Your tax and super topic of choice!
Our Speakers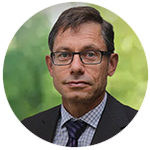 Tony Greco General Manager Technical Policy, Institute of Public Accountants
Tony held the position of senior tax consultant with Taxpayers Australia for 8 years prior to becoming its former CEO. Tony commenced his professional career in Chartered Accounting before venturing into the commercial world, working for several large multi national companies in diversified range of senior management positions. More recently he has worked for Tax training organization as tax trainer and consultant. Tony is well known in the industry as a tax trainer, presenter and commentator on tax matters. Tony Greco joined the Institute of Public Accountants (IPA) as the senior tax adviser in 2009 and is the IPA's representative on a number of peak body forums with Treasury, ATO and Tax Practitioners Board. Tony has participated in numerous Parliamentary inquiries into tax administration and has assisted the Board of Tax on many tax related working committees including Black Economy Taskforce. Tony is currently a member of the advisory panel for the Board of Tax.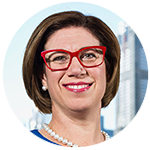 Robyn Jacobson Senior Advocate, The Tax Institute
Robyn Jacobson is the Senior Advocate of The Tax Institute. She is well known in tax training circles, having been a professional tax trainer for 23 years and a regular conference and webinar presenter. With nearly three decades in the profession, Robyn's public practice background preceded her training roles with Webb Martin, her own business, Cyntax, and TaxBanter. Robyn is a Chartered Tax Adviser of The Tax Institute, a Fellow of both CA ANZ and CPA Australia, and a Registered Tax Agent. Based in Melbourne, she is involved in a number of Tax Institute committees and is the immediate past Chair of CPA Australia's Victorian Public Practice Committee. Robyn regularly consults with The Treasury, the ATO and the professional bodies on technical issues including as a member of the ATO's Tax Practitioner Stewardship Group. Robyn is an avid advocate, social media commentator, columnist, blogger and podcaster and is regularly quoted in the media. Robyn was recognised in the Women In Finance Awards 2019 as the Winner of Thought Leader of the Year and was named in the global Top 50 Women in Accounting 2019. She was recently recognised in the Australian Accounting Awards 2020 as the Winner of both Thought Leader of the Year and the Accountants Daily Excellence Award.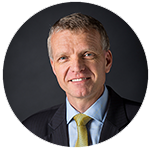 Tony Negline Superannuation Leader, Chartered Accountants ANZ
Tony Negline is Superannuation Leader at Chartered Accountants Australia and New Zealand, a position he has held since November 2015. Tony has 30 years' experience in the financial services industry in which he has previously held a number of senior positions. He is the author of The Essential SMSF Guide 2018/19, now in its 8th edition. The Guide is published by Thomson Reuters and endorsed by Chartered Accountants Australia and New Zealand. For over twelve years, he wrote a weekly financial services column for The Australian newspaper. Tony is a Chartered Accountant and CA SMSF Specialist. He is also a Fellow of the Financial Services Institute of Australasia (Finsia) and a specialist member of the SMSF Association.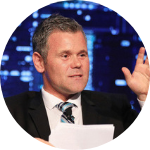 Nathan Lynch Asia-Pacific Manager, Regulatory Intelligence Thomson Reuters Nathan Lynch is an experienced writer, public speaker, manager and technology enthusiast in the field of financial regulation and risk management. At Thomson Reuters, Nathan leads a team of experts who provide breaking news, deep analysis and practical guidance to risk practitioners in the global financial services sector.
Nathan manages Thomson Reuters' award-winning Regulatory Intelligence team across the Asia-Pacific region, tracking developments in financial services law, regulation, financial crime and risk management.
Nathan has been involved in building innovative, tech-based businesses in the financial services "regtech" sector — including Complinet Australia and the Thomson Reuters Risk business.