This Federal Budget was like no other.
While our nation is in the grip of a global pandemic, this Budget was the first delivered in a recession for almost 30 years – and the first delivered after year end.
But this time in history is like no other. As COVID-19 shows no sign of subsiding, our economy has been challenged like never before.
As the future of an uncertain workforce hangs on continued support from the government, find out what the Treasurer pulled out of his hat on Tuesday 6 October to reassure his waiting public.
Register here to watch this webinar on demand.
Our Senior Tax Writers, Ian Murray-Jones and Stuart Jones will be your Budget guides, bringing you the latest news and taking you through the detail and analysis of the tax and superannuation announcements.
Our Speakers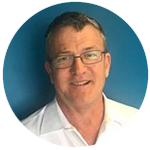 Ian Murray-Jones
Senior Tax Writer, Thomson Reuters
Ian has worked at Thomson Reuters for over 15 years as a senior tax analyst with expertise in income tax and GST. He has been involved in tax publishing for over 25 years.
Prior to his tax writing career, Ian worked as a manager for a Big 4 accountancy firm and then with a firm which provided specialist tax advice for the music and recording industry.
Ian holds a Bachelor of Economics degree, is a Chartered Accountant and a registered tax agent. Among other things, Ian is the author of the Australian GST Handbook, the GST Commentary Service, the Australian Financial Planning Handbook and the specialist income tax commentary services, as well as being a regular contributor to the news service.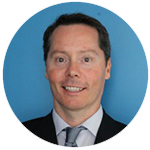 Stuart Jones
Senior Tax Writer, Thomson Reuters
Stuart Jones is a Senior Tax Writer with Thomson Reuters and a respected commentator on all matters superannuation. Stuart is the author of the Australian Superannuation Handbook and contributes extensively to other Thomson Reuters' services, including the Australian Tax Handbook.